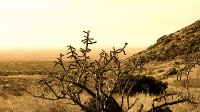 1. LOCATION: Albuquerque Metropolitan area is one of the largest metro areas in the US. statistics have shown over and over that the more convenient the proximity to the physical therapy clinic the direct correlation at to success of PT outcomes.
2. INSURANCE: Most people considering physical therapy will plan on using their health insurance to pay for the treatment visits. Making sure that the physical therapy clinic accepts your insurance can prevent high out of pocket costs. You can go to either the clinic's website directly or your health insurance website to find out if they are a participating provider for your insurance. Find a list of insurances that SWOPT is a provider for here.
3. SIZE: The size of a physical therapy clinic is important as well. A clinic needs to be big enough that they have all the necessary equipment to treat your injury. Make sure to find out what type of exercise equipment they have and if they have rooms for modalities so that they can be beneficial and help you relax. Also make sure that the clinic is small enough to give you that one on one attention you need. if a clinic is too big, the treatment may feel like a gym and not be as beneficial as it can be.
4. ENVIRONMENT: Studies show that the type of environment you are in can effect the way that your body heals. In order to heal, it is important to be in a positive place that can encourage you to get better. Being around
positivity
can help boost your mood and that will help you heal. While it is not environment alone, being comfortable and surrounded by positivity is a lot better than being uncomfortable and surrounded by negativity.
5. EXTRAS: If you are going to go to physical therapy clinic, it is a sacrifice of your time. Making sure that you go to a clinic that has a lot to offer is important. It is a good idea to contact the clinic and make sure that they can give you the best bang for your buck. Little extras such as having a clinic do your insurance billing for you, have manual therapy on site, and having a separate waiting room will make your treatment visits more convenient with your busy schedule.
Keeping in mind your specific needs to also a good idea when choosing an Albuquerque Physical Therapist. making the right decision for where to get your physical therapy can save you time, money, and help you feel better.