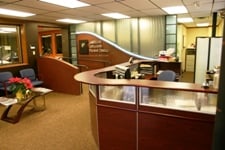 Here is a series of blogs written by SWOPT employees, Kristen, Roby and Tami. They are part of our front office staff and have put together these blogs to give an insight to what it is like to set up an appointment at SWOPT. We hope you enjoy. Leave any questions as comments and someone at SWOPT will respond.
Scheduling your Initial Evaluation
You can Schedule your first appt by phone or by walking into our office. Please be prepared to provide information concerning your insurance coverage, the name and office information of the referring doctor, your demographics, and the details concerning the reason you're being seen. Here is a breakdown of the info we might need.
Demographics: Full name, mailing address, telephone #, and date of birth.
E-Mail: for correspondence between you and your therapist (will be kept private).
Insurance Type: please have your card handy to expedite the process.
Dr. Referral: Physician name, number, and diagnosis. Evaluation has to be within 30 days of the date on referral.
Insurance Types: (Note: we do not accept third party insurances.)
General Insurance: (ex. BCBS, Presbyterian, Lovelace, Aetna, etc) we need: Member ID, Group #, type of plan (HMO, PPO, Salud, etc.), and number to customer service.
Auto Insurance: (ex. State Farm, Geico, Allstate, etc.)
We Need: Employer, policy/claim #, adjustor name and number.
Work Comp: Name of carrier, employer name, date of injury (specific), claim #, and adjusters name phone and fax numbers.
Medicare: Medicare card you will be asked what your Medicare id is (aka social plus letter(s)), and correct name and date of birth printed on card.
Medicaid: If you have a Medicaid replacement plan (ex. Lovelace Salud) you will need to know which plan you're on.
Litigated: If you plan to go litigated we need a doctor's referral as well as a letter of protection (LOP) from your attorney. Prior to scheduling you should call you're attorney to see if they will provide you with a LOP.
Auto: We do not take third party auto insurance (other driver's insurance coverage); we do take your personal auto insurance. We need name of insurance, phone # of insure, claim #. If you don't have a claim number you need to call your insurance to obtain one.
Self-Pay: receive a 30% discount.
Scheduling an Evaluation: Once you have provided the requisite info, we can schedule a date and time for your first visit. We ask that you come twenty minutes early to allow time to complete your paperwork and get your chart ready for the therapist. Your first visit will take from an hour to an hour and a half.
Click here for a little more explanation on What Physical Therapy may cost.