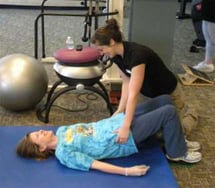 October 2010 was a very different time for our patient Valerie. She recalls feeling defeated by life and had no endurance or strength to complete her everyday tasks. In June, Valerie had been diagnosed with Pancreatic Acinar Cell Carcinoma and had 2/3 of her pancreas, 80% of her stomach, intestine and colon removed. She was referred to Southwest Orthopaedic Physical Therapy by the New Mexico Cancer Center after undergoing surgery and 4 months of Chemotherapy.
When Valerie first walked into SWOPT, she had an overall feeling of despair. She recalls looking around at all the people exercising and thinking to herself, "I am in the wrong place. I can't do what they are doing." Valarie's first appointment was with one of SWOPTs Physical Therapists, Jean Holm. Jean recalls their first meeting, "She was understandably apprehensive and fearful of the (physical therapy) process and her ability to participate in rehabilitation. She was not sure that SWOPT was the right place for her and was tentative about following through with her scheduled assessment with me."
That was then and this is now. Valerie has been able to turn her "can'ts" into "cans". Jean says, "Her exercise program was modified to tolerance to accommodate her energy level in the first several weeks; however, since that time her exercises have steadily increased in intensity and challenge, demanding more strength, muscular endurance, and control, and overall physical stamina. She is currently performing high intensity exercises that are reserved for my competitive athletes."
Valerie gives credit to Jean for helping to heal her both emotionally and physically. She says she doesn't have enough adjectives to describe the great staff here at SWOPT. Valerie's affections for SWOPT are returned by Jean as she says, "I am humbled by Valerie's determination, commitment, and tenacity in her rehabilitation and awed by the enormous progress she has made. Confidence in herself and her abilities has steadily risen since that first appointment and is a source of inspiration for other patients in the clinic, as well as the entire staff at SWOPT."
Valerie can now look back on that moment she walked into SWOPT and was greeted with kindness. She expresses her gratefulness to the front office staff that saw the distress on her face and responded to her needs. "The thoughtfulness has changed my life" she says. She mentions, "The front office is always trying their best to accommodate my schedule, the PT Technicians are knowledgeable and always encouraging and the therapy staff, (Jean, MPT and Marilyn, PTA) have given me back my confidence and my life." She also says that she would refer friends, family and strangers to SWOPT. She says, "Anyone would be fortunate to have such a wonderful place to get better and I feel blessed to have become a part of the SWOPT family." Valerie believes that God is her salvation, strength and healer and has helped her become a cancer survivor.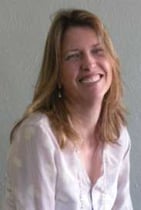 Valerie is just one of our many success stories and valued patients. We believe that her story can be an inspiration to many people and feel honored to have had the opportunity to play such a pivotal role in her therapy. Her courage, strength, and heart inspire all of us to continue doing what we do everyday. If you want to share your story and be featured as a SWOPT success story, click here to contact us or leave a comment below.
Check out our entire newsletter featuring Valerie's Story blog.swopt.net/swopt-newsletter!